Hi,
My name is Sue MacNicoll. I am a member of the educational community at Henry J. McLaughlin Middle School in Manchester, New Hampshire. I teach middle school students about computers and technology (and they teach me!). I was selected to participate in the 2009 Toyota International Teacher Program. Yea!!! My plan is to use Web 2.0 tools such as a wiki, a blog, and Google docs to help students learn about the environment of Costa Rica and the human impact on it. I'll be traveling there April 18th to May 3rd. Prior to my trip students will participate in a wiki so they will have the opportunity to collaborate during their study of the rainforests in Costa Rica and government policies regarding them. Through this program students will have direct access to premier scientists and environmental and cultural organizations in Costa Rica.
In order to communicate with students and others back home while away, I will be maintaining the website, blogging and checking in on the wiki. I'll send back pictures and videos, write daily about my experiences, and answer students', teachers' and community members' questions posed on the blog. While in Costa Rica, the other program participants and I will meet with environmental experts, visit museums, and get to participate in hands-on activities in the rainforest. Our access to Costa Rica's premier scientists will be shared with everyone back home via the internet. All visits during the program focus on providing opportunities for experiential learning and hands-on projects. A highlight of the study visit is the school visits. Participants are invited to rural Costa Rican primary and secondary schools and spend the day observing classes and interacting with teachers and students.
Other Information about me:
Throughout my teaching career, I've also instructed teachers in using computer software including facilitating professional development teacher online courses for PBS TeacherLine, the Department of Education in the State of New Hampshire, and Boston College research studies. In the past I have enjoyed teaching computer courses at the Adult School in Kittery, Maine where I live, as well. I hold a BA in Education which I earned at Juniata College in Huntingdon, Pennsylvania and a Masters Degree in Technology in Education earned at Lesley University in Cambridge, Massachusetts. One of my most memorable educational experiences was in October of 2006. I was awarded a Japan Fulbright Memorial Fund Teacher Program scholarship. Along with 200 educators from accross the USA I travelled to Japan as a guest of the Japanese government. While there I learned about the educational system, the culture, and people. I was able to communicate with my students through an educational blog and email and I conducted video conferences with my students, friends, and family while overseas.
Donald Clark is technical coordinator for the Earth is My Classroom website. Comfortable being a behind the scenes person, Don has worked as network coordinator for conventions at Marriott Hotel facilities in Boston, Massachusetts. He has also been involved as a Network and DNS Engineer and Manager for the New England based ISP, HarvardNet. Residing in Kittery, Maine, Don is currently working in the Voiceover IP telphone business with a German based company, SNOM.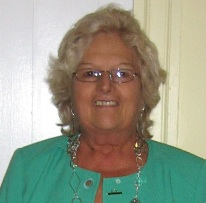 Barbara Shaw is working with Ms. MacNicoll's students stateside. She is reading the blog with the students, facilitating their Costa Rica projects in the classroom, and helping to stimulate student questions which they can submit to Ms. Mac. This is the second time Barbara and Sue have worked together on a Web 2.0 project. They collaborated on worldstoriesproject.org when Sue traveled to Japan in 2006.
Barbara is a retired schoolteacher and administrator, having taught fourth and fifth grade for thirty-five years and served as assistant principal twenty-eight of those years. Presently, she works in the Century 21st afterschool program teaching Backyard Science, Logic & Strategy, and Beading. She also subs at McLaughlin Middle School. In 2000, she was elected to the New Hampshire House of Representatives and is currently serving her fifth term. She served on the State-Federal Relations & Veterans Affairs Committee for three terms. She is currently serving her second term on the Education Committee. In her spare time, she loves to work outside with her flowers and her garden. She also loves to travel and spend time with her three grandsons.